Our Approach
SCRIPTURE TRUTH MINISTRIES IS DEDICATED TO EXPOSING FALSE DOCTRINES, PROCLAIMING TRUTH, AND REVEALING END-TIMES PROPHECIES.
George Lujack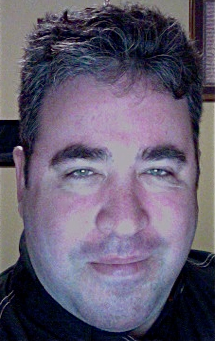 Founder & CEO
George Lujack served as a New York City police officer for 20 years, from 1987- 2007. Lujack was employed by the State Department for the United Nations International Police Task Force as an international police officer in Croatia from 1996-1997 and in Kosovo from 2000-2001. He currently serves as the managing editor for CowgerNation.com, a political / religious content online news network. Lujack was raised as a Lutheran Protestant (protesting Catholic), but rejected the faith of his upbringing and became a non-denominational, biblical Christian. He modified his faith to being an independent Messianic believer in 2012 and declared himself an independent, non-ordained, Messianic minister on January 2, 2016. Lujack published his first book, Mysteries of the Scriptures Revealed, in 2017. The book is available at Lulu.com, Amazon.com, and BarnesandNoble.com.
Julie Borik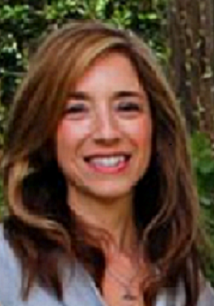 Co-Founder & CFO
Julie Borik currently serves as a promoter and publicist for the purposes of the mighty Elohim. Borik's earlier career endeavors included arts and education marketing and management. Dedicated to justice and truth, she has involved herself in community activism, local government, and serving worthy political candidates for public office. Borik serves as coordinator for Kent's Converts Prison Ministry, founded by Creation Science evangelist Kent Hovind. She manages a YouTube channel, www.catholicrunaway.com, which exposes the falsehoods of her former Catholic faith. Borik attributes her conversion to the Messianic faith to the writings of independent Messianic minister, George Lujack.
We are living in the time of the end. Technological knowledge has increased and Scripture knowledge has increased as well. The very purpose of this ministry is to correct doctrinal errors of faith, to win souls for salvation, and minds for truth. The articles and books found on this site will equip believers with in-depth explanations of doctrines and the prophecies of our end times. Every doctrinal topic covered discloses ALL the relevant Scripture verses related to the subject matter. People who preach or write on doctrinal matters, but only use supporting verses to make their doctrinal case, while intentionally omitting verses that refute their argument, are being disingenuous. The information presented here does not do that.